Our Story.
The Fighting Breast Cancer in Herts Committee came together in 1998 to hold The Crocus Ball in aid of Breakthrough Breast Cancer (now known as Breast Cancer Now). Led by Sally Burton and Noelle Stallard, who still chair the group, the Ball was an overwhelming success and raised over £50,000 (£8300 for the Unit). The Ball was a catalyst which spurred the friends on to continue to raise money. At that time some of the Committee had either recovered from breast cancer or had relatives or friends with breast cancer which meant this disease was very much at the forefront. The Committee continued to run a number of fundraising events for both Breakthrough and the Hertfordshire Breast Unit, including concerts, fashion shows, Quiz nights and a regular Winter Fair. Soon they realised that there was a momentum building which could be channelled into supporting research into the causes of breast cancer or those suffering from breast cancer.
From the start, the Fighting Breast Cancer Committee made a conscious decision that they would support two aspects of breast cancer: international research into the disease and local support for breast cancer patients. Only through research into the causes and cures for cancer can there be a long term solution so it was important to find a charitable organisation with a successful medical research track record into the disease.  They chose Breast Cancer Now (BCN), the largest breast cancer charity dedicated to funding research into this devastating disease. In addition the Committee continued to support the local Breast Unit at the QE2 hospital in Welwyn Garden City.
Our Fighting Breast Cancer Committee.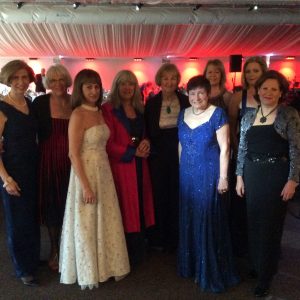 As well as Sally Burton and Noelle Stallard, the current Fighting Breast Cancer Committee includes two founder members in Janet Robins and Hilary Pickard. Over the years many friends and supporters have been members of the Committee. One of the strengths of the Committee has been the willingness of friends to become a part of the team and give their time and talents to the group. We are also indebted to those who continue to support our events and come out time and again to help us fight against breast cancer.
Current Members
Sally Burton
Sally started charity fund raising when she moved to Hertfordshire in 1985. Joining forces with Noelle Stallard to support the Scanner Appeal at the QEII Hospital in WGC, she concentrated on breast cancer research when she lost both her mother and a great friend to the disease in the Nineties, and then formed the Fighting Breast Cancer Committee with Noelle as Co-Chairmen. They lead a fantastic team, many of whom have been with them from the onset. As a representative of Breast Cancer Now (formerly Breakthrough Breast Cancer), Sally has talked about breast cancer in schools and colleges, attended functions at Dinners, Shows and Golf Clubs on their behalf, and raised the profile of breast cancer by working with local MPs as a member of the Campaigns & Advocacy Group. The progress in medical research, with increased awareness of lifestyle factors, early diagnosis, personalised treatment and long-term prognosis, inspires Sally to continue her dedication to do whatever she can for everyone touched by breast cancer.
Noelle Stallard
I moved to Tewin from London in 1981 with my husband Matthew, an Orthopaedic Surgeon. I enjoy sport, love my garden, music, the arts and being with my large family. Working here as an anaesthetist, I discovered that the local hospital needed to raise funds for a Scanner and with Sally as Co-Chairman, and a bunch of friends as committee, we ran The Scanner Appeal Ball. It was a great success, the Scanner was bought and it was then a natural progression to help with another vital cause. For me circumstances dictated what charity when two close family members cruelly succumbed to Breast Cancer. Being Co-Chairman of the Fighting Breast Cancer committee has been one of the best actions of my life; I feel I am really helping and it has literally been a 'Ball' of fun. Some of the original committee members are still helping and every committee member, past and present, has been outstanding in their dedication. They are wonderful friends and without them FBC would not exist. All my family have been roped in to help, and you will often meet my husband Matthew parking cars, carrying boxes, or even dancing with lots of partners while I rush around!
Janet Robins
Janet has been a member of the Fighting Breast Cancer committee from its concept. Having had a scare herself and losing a very dear friend at a young age to breast cancer, Janet welcomed the opportunity to help raise money to fund research into the disease.
With a career in cookery journalism her major role on the committee is to oversee all food related aspects. You will find her with other committee members running the very popular committee stall at the bi-annual Winter Fair or organising the catering when needed at fund raising function. Janet is married to Peter and they have two sons, Simon and Matthew. Peter can often be seen helping at Fighting Breast Cancer fund raising events parking cars or maybe serving wine 
Trish McKellar
After a number of friends were diagnosed with breast cancer Trish joined the Committee in 2009 to support the work they do to find a cure for the disease. She can often be found selling raffle tickets or running silent auctions at our events. She has also tried her hand with FBC social media too so that we can move forward to find new ways of communicating our message. Trish has lived in Little Berkhamsted, Herts since 2004 and loves being part of a village community. She has a husband who is an academic and four grown up children. Trish works part time for the University of London and she, along with her family, are all keen rowers.
Carmen Hart
I was pleased to retire from my working activities soon after my two children started secondary school and around that time I involved myself in a number of charities of which Fighting Breast Cancer has been most important. I have been an active member of the Committee since 2003 working in particular on the organisation of the Winter Fair and our other major events.
Cathy Edwards
Denise Steele
Hilary Pickard
Jane Cartwright
Kate Corbisiero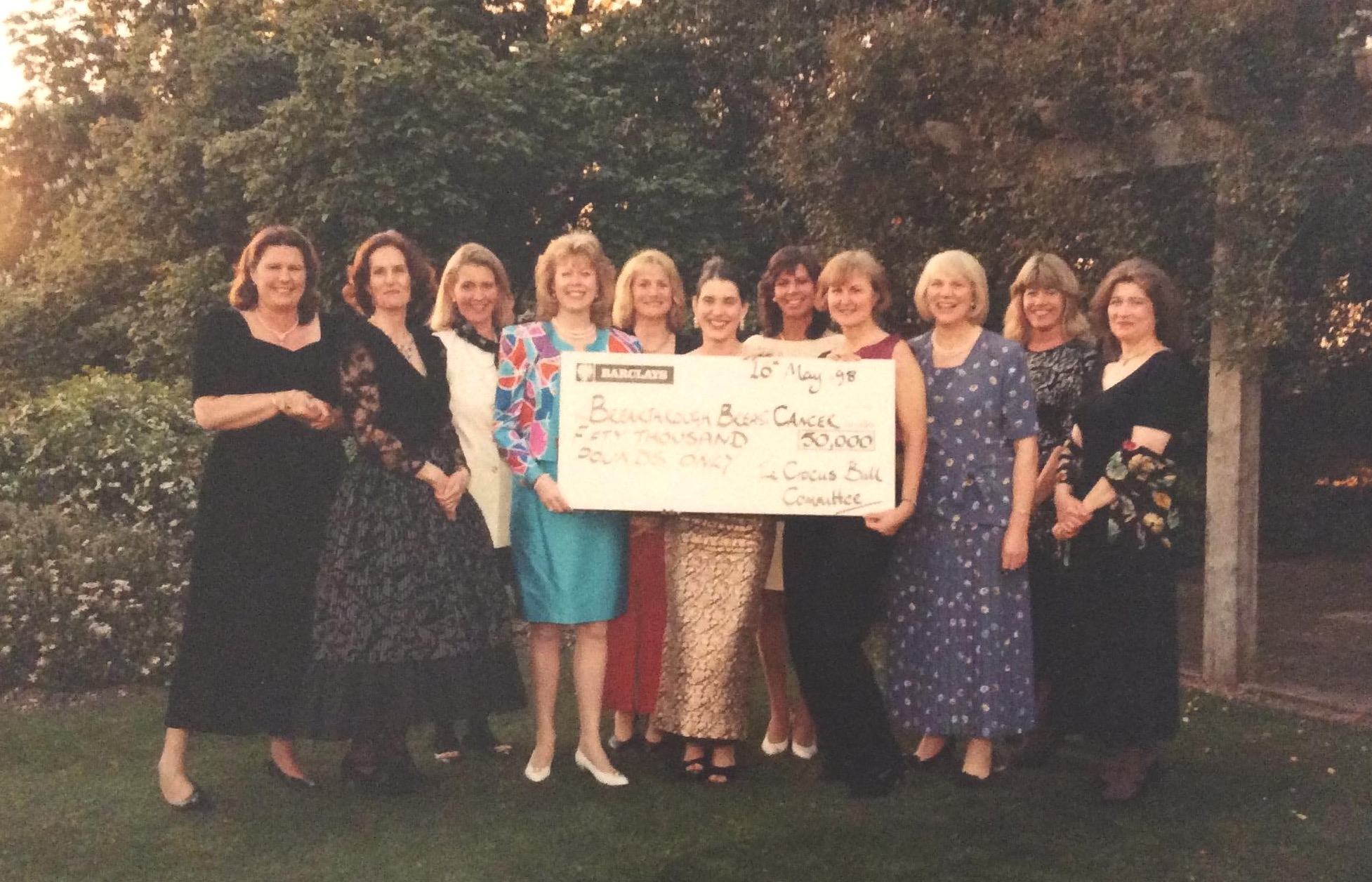 Retired Members
Violet Beazley 1998 – 2001
Philippa Becket 1997 – 2008
Sally Belsham  2000 – 2001
Lynne Christie 2006 – 2013
Debs Collis 2012 – 2014
Amanda Crane 1997 – 2007
Elizabeth Dempster  2000 – 2001
Sharon Kite 2003 – 2010
Louise Landman 1997 – 1998
Juliet Nall-Cain 1997 – 1998
Enza Nye 2003 – 2009
Sami Pollock-Hill 1997 – 2011
Diana Titcomb 2002 – 2003
Mandy Woodward 1997 – 2000
Sam Gray 2010-1017