Ceilidh
27th April 2019
On 27th April we held our wonderful Ceilidh at Tewinbury Farm. Guests were treated to Champagne followed by a delicious supper and wine.  Dancing continued well in to the night and our helpful caller led us through each dance. We mastered the Gay Gordons, the Dashing White Sargent and an Orcadian Strip the Willow- among others! Lots of fun was had in the raffle and auction as well as raising money for Breast Cancer research. In total we raised £16,600 which was a fabulous amount. Thanks to our gracious sponsors and to the many donations which came in before the event. Thanks also for those who raised money on the night. It was a wonderful effort and we are grateful to everyone who took part.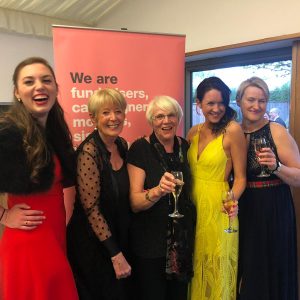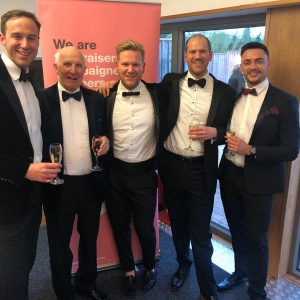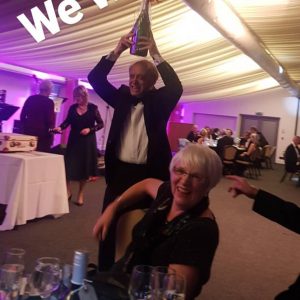 The St George's Day Ball
April 23rd 2016
On April 23rd 2016 we held one of our major events: The St George's Day Ball. The Ball, which was held at Tewinbury Farm, was attended by over 400 people who were welcomed by a sparking reception, followed by a wonderful dinner and dancing to The Somebodies. During the evening guests were entertained by a dazzling laser display and a variety of fun events designed to raise funds for Breast Cancer Now (BCN). Guests were able to bid for wonderful auction lots, pick cards for the gourmet gamble and win prizes on the Magic Tree. The Committee were delighted that so many local businesses had provided prizes and auction lots to support the cause and thank our guests for being so generous on the night. The overall total raised exceeded £70,000 which was a superb sum to donate to breast cancer research through BCN.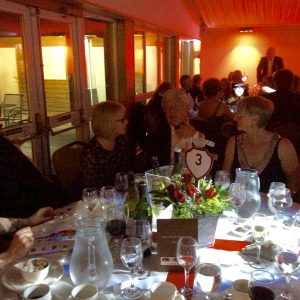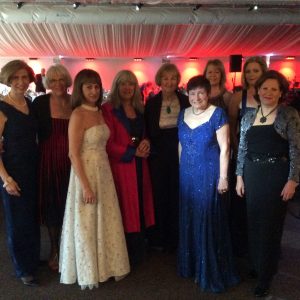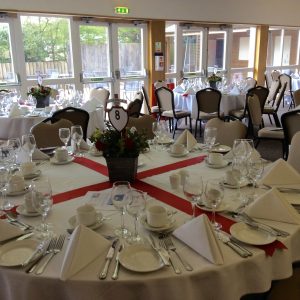 Summer Lunch with Alistair Barrie 
Over one hundred ladies came along to a wonderful lunch where the entertainment was provided by local and national comedian Alistsir Barrie. After a delicious lunch Alistair had the whole place laughing at his hilarious routine. Peter Crane consultant from the QE2 breast unit also spoke to thank everyone for their generosity and to give an update on he Unit.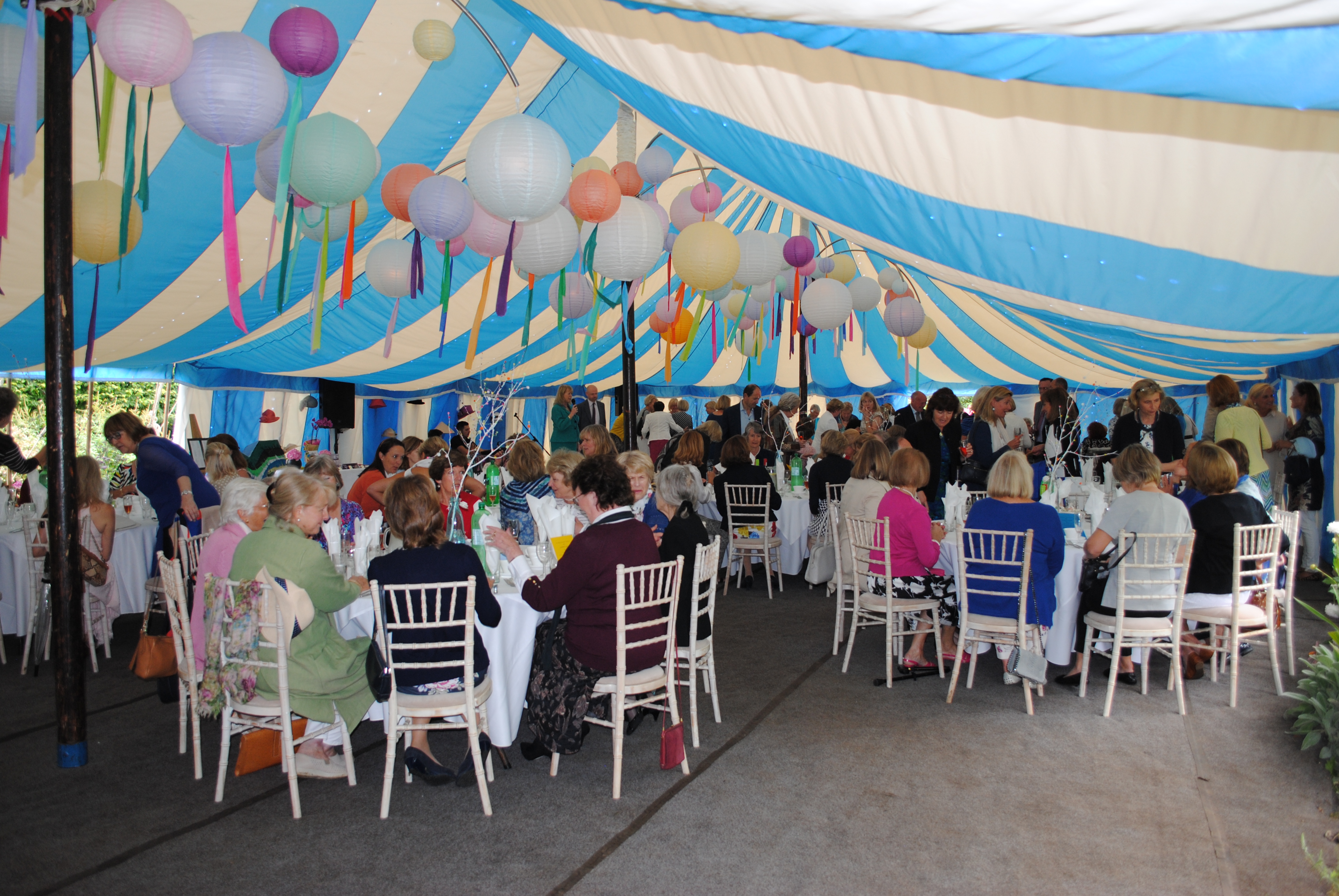 ---
The Winter Fair
Every two years we hold our Winter Fair, an event eagerly anticipated by our kind friends and supporters. In 2016 this took place in the house of our Chair, Sally Burton, who kindly opened her house for this event. Guests were treated to smoked salmon sandwiches, Bucks Fizz, coffee and biscuits while perusing the wonderful stalls full of delightful gifts for Christmas. And if anyone wants a bit of relaxation there is even some reflexology on offer to soothe the soul before another spot of shopping. This year the event raised in excess of £5000 which was a wonderful total and a tribute to the effort of the Committee and our supporters.
---